Emergency Services Blood Challenge
1 June – 31 August 2022
Tally update: 1 July 2022
Thank you VICSES for your ongoing support of this challenge.
With many donors taking a well-deserved break and the colds and flu season upon us, your support in the past month is greatly appreciated.
Overall results so far:
4,507 donations have been made so far – equates 13,521 lives saved
Of the above 163 donated for the first time
How is VICSES tracking this year?
Between 1 – 30 June 2022 = 113 donations have been made so far
This equates to 339 lives saved so far!
For a more detailed overview of current results please visit our results page or refer to the attachment listing top 16 organisations.
Where is blood used for?
Around a third of blood is used for patients facing cancer and leukemia, such as little River, who visited the Ballarat Donor Centre last weekend
Around 19% is used for patients with severe forms of anaemia
Around 18% is used for patients undergoing surgery, such as heart surgery
For more information about where donated blood is used, please see below.
Once again, thank you for your support. Thank you for helping us save lives!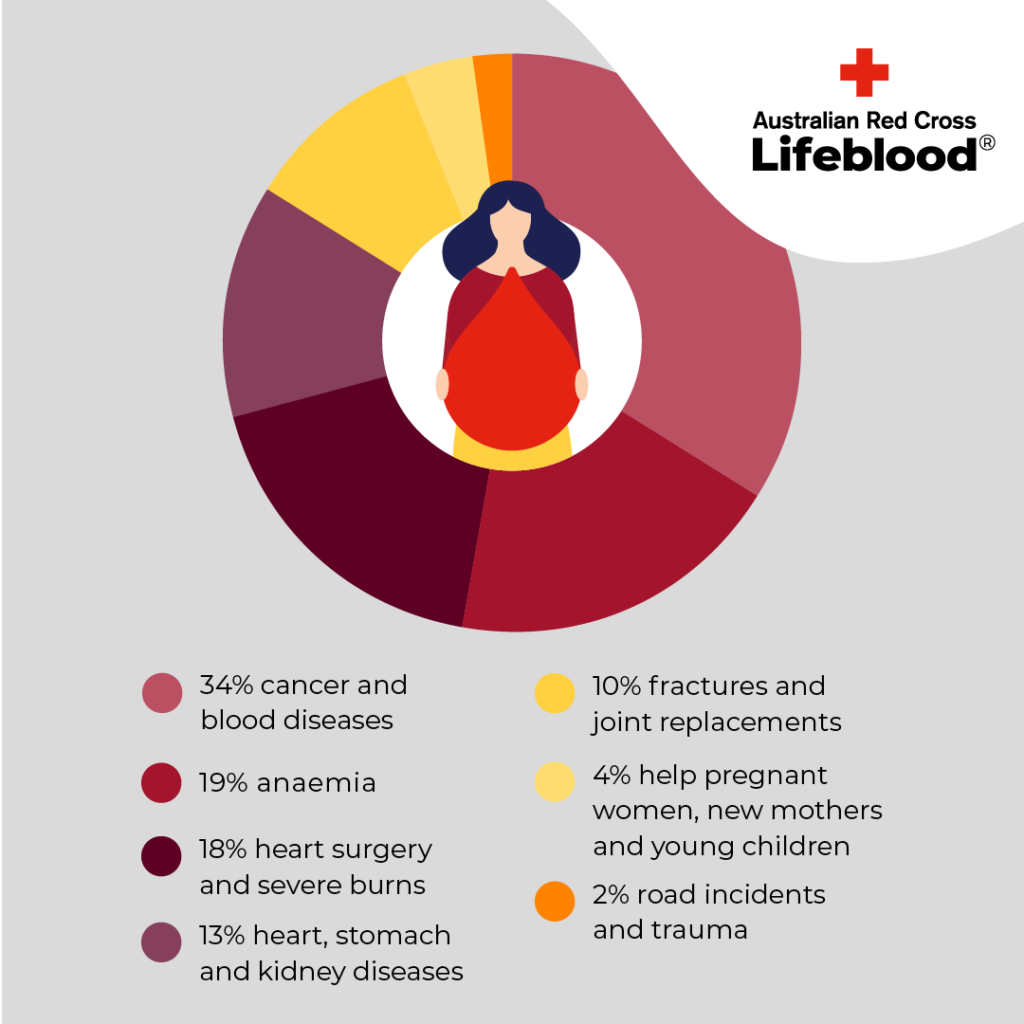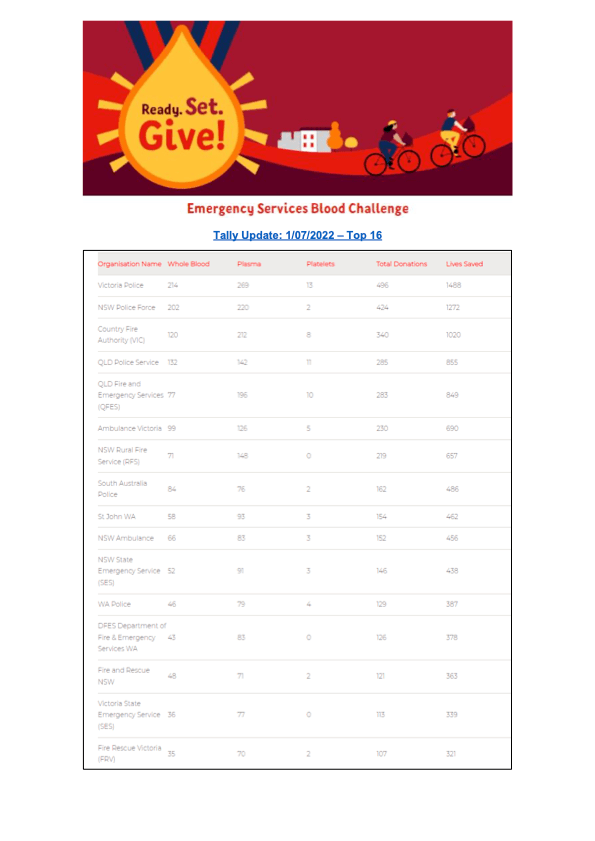 Courtsey of the Age
A day in the life of Faye Bendrups could take the Melbourne resident from a lecture theatre in the morning to a tango production in the afternoon then a bushfire site in the evening.
As a leading tango performer, composer and researcher, Dr Bendrups has received an Order of Australia Medal for service to the performing arts, particularly through music. Her "portfolio career" – "that is, I'll have a go at anything" – has also seen her rise to a leader in the Victorian State Emergency Service over more than 15 years of volunteering.
Read the full article by clicking the link below:
https://www.theage.com.au/national/victoria/tango-bravo-recognition-for-ses-leader-with-a-doctorate-in-dance-20220124-p59qqm.html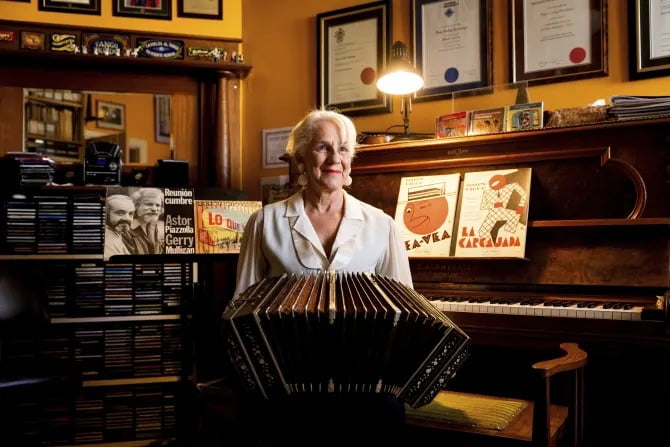 Congratulations to our four Emergency Service Medal (ESM) recipients from the Victoria State Emergency Service (VICSES), whose distinguished service has been recognised in this year's honours.
The VICSES award recipients for 2022 are; Keith O'Brien, North East Regional Headquarters; Ron Fitch, VICSES Chelsea Unit Controller; Anthony White, VICSES Sunbury Unit Controller; Raelene Billingsley, VICSES Morwell Unit Controller.
Awarded by the Governor-General, the Emergency Services Medal was instituted in 1999 to recognise distinguished service as a member of an Australian emergency service. It also recognises people who are involved in emergency management, training or education.
Read more at the VICSES Website:
https://www.ses.vic.gov.au/w/esm-recipients-2022?redirect=%2Fnews-and-media